Keen – Intellectually alert: having or characteristic of a quick penetrating mind.

Highly developed. Sharply. Extremely sensitive in perception.

Merriam-Webster's Dictionary
Kassner Keen provides sales coaching, training, and leadership services to collaborate with your business to increase your gross sales while minimizing the impact to your bottom line net income. See the ROI calculator on our 'Methodology' page for a conceptual visualization of the impact of our services.
Did you know how costly it is to hire a new sales professional? How meticulous is your hiring process to minimize costly hiring mistakes? Avoid the risk, headache, and financial commitment of hiring a full-time, in-house sales leader, while removing the unnecessary burden of managing the sales team yourself. Collaborate with Kassner Keen as an outsourced partner to thoroughly assess your current condition, build a customized process for your business to own, and lead the members of your team to improved performances. Our services pay for themselves with the top-line boost we provide!
It gets even better.. You and your company will OWN this highly developed, practicable sales process. Eliminating the need to waste your time and money training individuals that can leave your organization whenever they please. We will implement the process and teach individuals to use it. Following the same, proven process across all your territories will minimize development time for new hires and significantly improve the efficiency of your presently performing professionals.
Our Team
---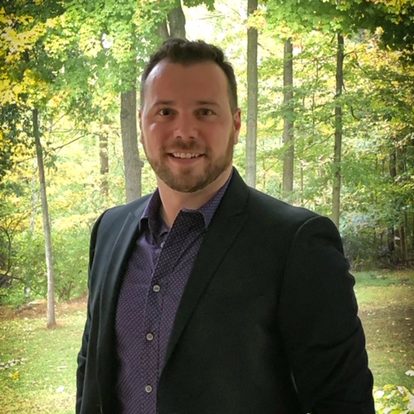 Ryan Kassner – Founder
Ryan is a sales leader with a strong track record of proven success selling business-to-business products and services for one of Cincinnati's most respected Fortune 500 companies. As the recipient of several operational and sales-focused awards, he developed a passion for both sales and organizational development. This sprouted from his desire to exceed performance expectations while developing others to join him as a peak performer. He was repeatedly asked to lead underperforming teams and was routinely able to overhaul their performance through cohesive collaboration.
His tenure with this highly respected corporation has given him the opportunity to learn from some of the most respected professionals across multiple disciplines. He also worked hard to develop mutually beneficial partnerships with businesses of all shapes and sizes across every industry. This education and experience can provide you and your team with the sales leadership it craves.
Ryan is a partner in your business to help see things in a different way. He believes the best solution, or course of action, is almost always derived from the input of multiple parties. He acts more as a leader and partner than a manager, leading to collaborative efforts where everybody has fun winning together! We look forward to meeting you to see if collaboration with a proven sales leader is right for you and your team!
"But by the grace of God I am what I am, and his grace toward me was not in vain. On the contrary, I worked harder than any of them, though it was not I, but the grace of God that is with me."

1 Corinthians 15:10
"Without counsel plans fail, but with many advisers they succeed."

Proverbs 15:22