Highly Developed, Practicable Sales Process
Owned and retained by your business, so execution never ceases
Highly Developed, Practicable Sales Process
We add capacity and experience to your organization. ABy gaining an elevated view on how you work, our process will capitalize on your strengths and augment your weaknesses for sustainable, boosted performance across all segments.
Fortune 500 organizations spend hundreds of thousands of dollars creating and implementing their processes. We bring those same, proven processes to your organization for a fraction of the price while allowing your business to own and retain its very own, customized workflow..
Our goal is to work ourselves out of your business; we communicate and document everything we do, train your internal resources to continue growing, and help your organization fully embrace a sustainable and profitable process so execution never ceases.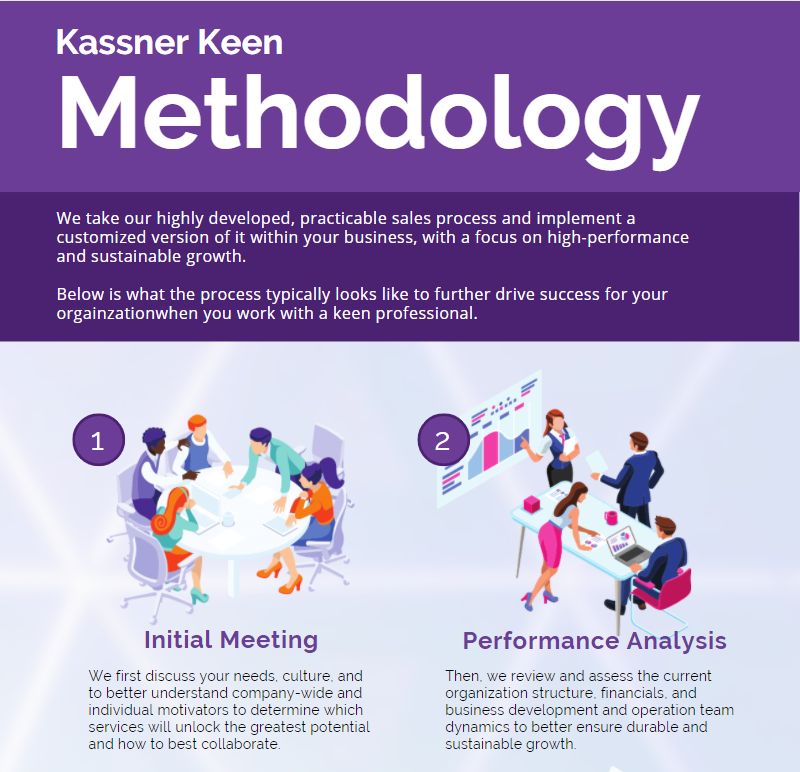 View our Methodology Infographic in full, or download it to your computer using the buttons above.
What Fractional Leadership Unlocks for your ROI
While it may seem counterintuitive to utilize Fractional Leadership to help manage the sales mechanisms within your organization, doing so can help drive more profit in the long-run. Below is a practical example of what you can expect, and what a Fractional Leader can unlock, for your business. This chart showcases three separate scenarios: No Sales Leadership, Full-Time Internal Sales Leadership, and Fractional Sales Leadership.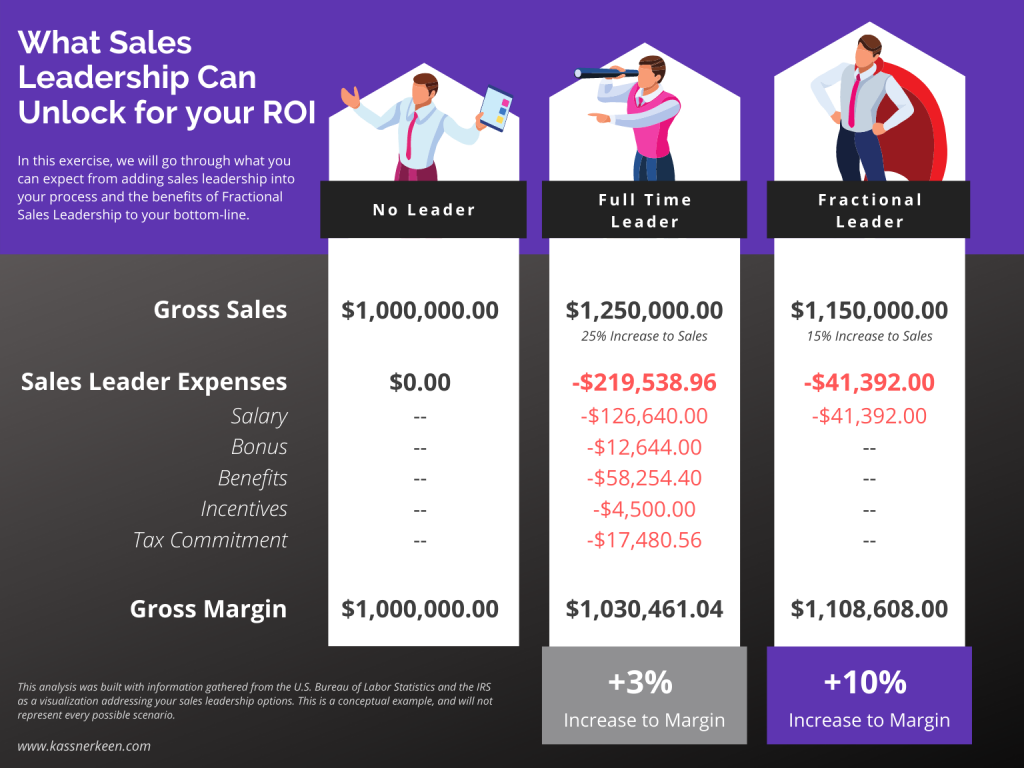 Most of our clients traditionally see significant results within 6-12 months of proper sales process implementation. This does vary by industry and the current condition of each organization. So, these significant improvements can be seen immediately, while others take 12+ months.
---